"If you're looking for efficient, quality work this winter, we want you to call Weather Master. We're your first choice for the Raleigh area, from an emergency heating repair to a routine maintenance appointment"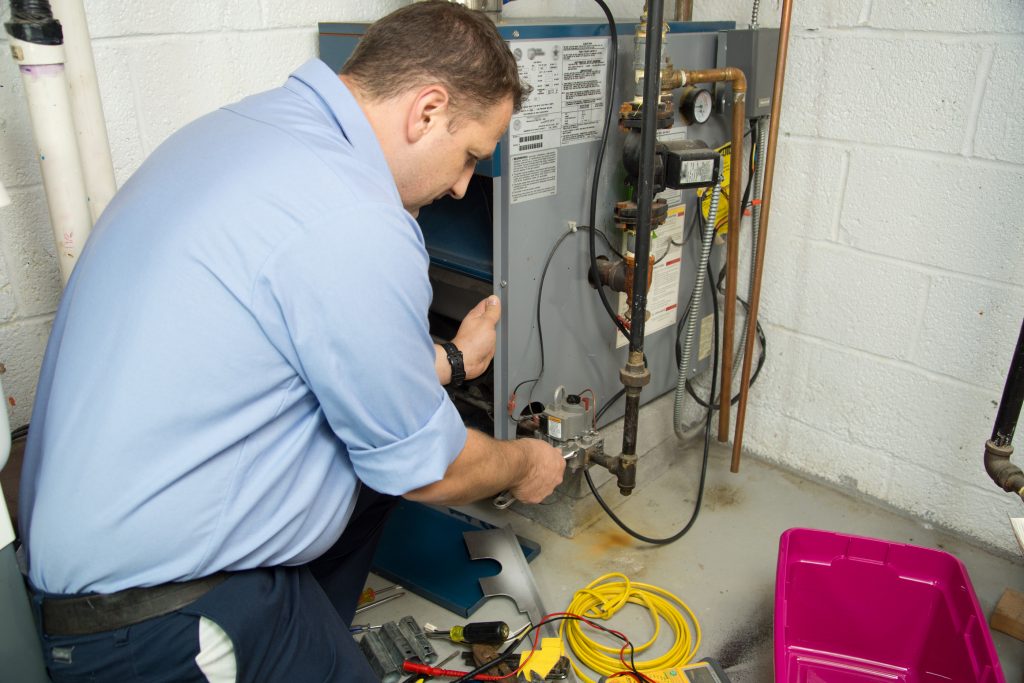 Winter in North Carolina can be unpredictable, but one thing that can be predicted: if not properly maintained, your furnace could stop working on the coldest night. There's nothing worse than waking up to a freezing home. That's why we're here for you 24 hours a day, seven days a week so you can count on us for all of your metro Raleigh heating repair needs whenever an issue occurs.
Our furnace repair technicians bring experience and knowledge to your home, ready to resolve any heating issues you may have. While we are a Lennox Premier Dealer, we can service and repair furnaces, heat pumps, and heating systems of all brands, makes and models.
We offer first rate heating services to the Raleigh area:
Repair, replace, install and service heating systems, including furnaces and heat pumps
Install, replace, repair and service thermostats
Complete home zoning
Our CAIRfree Maintenance Agreement for your peace of mind
For more information about how we can help your metro Raleigh home and family stay comfortable throughout the cold months, contact us.
When cold North Carolina weather arrives, you can count on a Lennox® furnace to keep you perfectly warm and comfortable at home. You can also feel good knowing you're saving money on your utility bills. That's because Lennox systems are among the most efficient heating systems you can buy!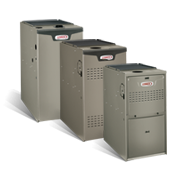 Lennox® is your source for the most efficient and quietest heat pumps you can buy. Whether to heat or cool your Raleigh area home, we offer a complete line of Lennox® high efficiency heat pumps, providing you with year-round comfort.
Raleigh Heating Service & Maintenance
Furnaces, heat pumps and heating systems need regular maintenance to help ensure they are running at their peak efficiency. We know that many people decide not to have their home's heating system professionally maintained because they think it's either not necessary or that it is too expensive. But deciding to forgo routine HVAC system maintenance can end up costing you more in the long run due to future furnace repair or replacement costs. And when your heating system is not running at peak efficiency you will likely be paying more in utility bills.
Weather Master Heating & Air Conditioning offers a comprehensive HVAC maintenance program called CAIRfree that will keep your HVAC system properly maintained throughout the year. Learn more about our CAIRfree Comprehensive Maintenance Agreement and its additional benefits.
Some of the heating system maintenance items we perform include:
Checking the heat exchanger, flue drat, safety controls and gas pressure.
We also clean the ignition assembly, burners and pilot assembly.
At Weather Master Heating & Air Conditioning, we want your Raleigh area home's heating system to run properly, last longer, and avoid sudden breakdowns that could leave you in the cold.
Customer Review
"My wife and I recently purchased a new heating and air conditioning system from Weather Master. All of the options were explained so we could make an informed decision. We did not feel pressured to buy. The installation was accomplished in one day and we are extremely happy with the way it is working. I highly recommend this company." – Kurt