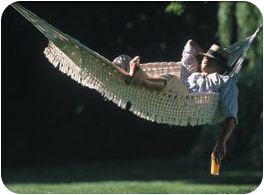 Weather Master delivers more than precise custom-made home comfort systems; we deliver reliability, efficiency and performance you can count on.
In fact, we're so confident in our products and services that we offer a variety of comprehensive guarantees to improve your overall comfort. These guarantees will protect you from the expense of breakdowns, ensure proper installation, protect you against manufacturing defects, and ensure that you have received the best value and are 100% satisfied.
Millions of dollars and thousands of hours have been invested in laboratory stress tests on equipment and training for technicians to design and install units with minimum failure rates. If you ever have a problem with your Weather Master home comfort system, simply give us a call and relax, knowing that any issue that may arise will be taken care of… guaranteed!
Performance Guarantee
Comfort Guarantee
Select Labor Warranty
Lemon Guarantee
Energy Reduction Guarantee
On-Time Guarantee
24-Hour Service Guarantee
Clean Home Guarantee
For more on this or any of our other products and services, please schedule service today. Warranties and guarantees apply to residential replacement products only. Not valid on new construction products—see your builder for details. Don't forget to ask us about our exclusive 100% Satisfaction Guarantee!