"No one wants to be caught with a broken down air conditioner during the hot, muggy North Carolina summers. Whether it's routine maintenance or an emergency repair, make Weather Master your first phone call for AC repair service today."
HVAC Service Mgr., Weather Master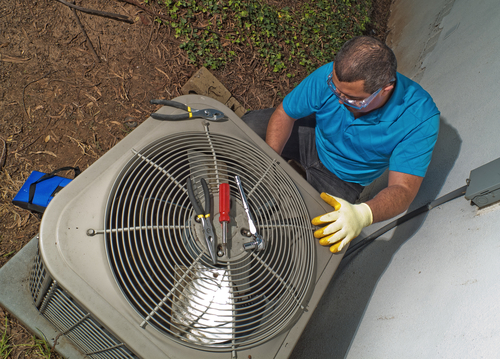 Weather Master has been keeping Raleigh area residents cool and comfortable since 1977. Our licensed and insured heating and air conditioning technicians bring their knowledge, experience and a friendly smile into your home whenever you call. They will use quality tools and the most updated training to properly diagnose and repair any issues with your air conditioner.
Why Choose Weather Master for your AC repair needs?
Our AC repair technicians are NATE-certified and work days, evenings and weekends to keep you comfortable, 24 hours a day, 365 days a year
Our AC service vehicles are stocked with parts to repair your air conditioner and heat pump
We service and repair all brands, makes and models of heat pumps, air conditioners and cooling systems
We are a Lennox Premier Dealer
Over three decades of award-winning air conditioning service for the Raleigh metro area
Weather Master Heating & Air Conditioning offers:
Air conditioner installation, replacement, repair and service
Heat pump installation, replacement, repair and service
Thermostat installation, replacement, repair and service
Complete home zoning
100 percent satisfaction guarantee
The Weather Master CAIRfree Maintenance Agreement for your home's air conditioning system
We serve the Raleigh metro area and want to be your first choice for air conditioning service.
At Weather Master we are proud to be a Premier Dealer of Lennox® air conditioners. Allow us to help you make the right decision for your home when you're in the market for a new cooling system. We have a wide range of home air conditioning systems, to fit every budget and meet every comfort expectation.
Lennox® is your source for the most efficient and quietest heat pumps you can buy. Whether to heat or cool your North Carolina home, we offer a complete line of Lennox® high efficiency heat pumps, providing you with year-round comfort.
Customer Review
"We had our HVAC system worked on. The service setup went smoothly on the phone and the AC service tech showed up right on time. He was very professional and took the time to explain things to me, which I really appreciated it. I was very happy with my air conditioning service and will use Weather Master again." – Fred