"When customizing a comfort system, it's important to use a product with the latest technology to maximize comfort. The modern heat pump is state-of-the-art technology, when combined with an air handler can heat and cool your home."
-Installation Mgr., Weather Master
What kind of magic does a heat pump perform to both heat and cool your air? Think of a heat pump as a heat juggler.
Even in air that's below freezing temperatures, heat energy is still present. When it's cold outside a heat pump extracts this outside heat and transfers it inside. When it's warm outside, it reverses directions and acts like an air conditioner, removing heat from your Raleigh, NC area home. One advantage of a heat pump is that it moves heat instead of generating heat, giving you more energy efficiency. We're proud to offer state-of-the-art products from Lennox®. Here are some of our most popular Lennox heat pumps:
Signature® Collection Heat Pump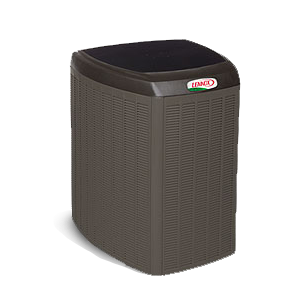 When it comes to heating and cooling your home, the XP21 from the Dave Lennox Signature® Collection offers unmatched comfort with its exclusive SilentComfort™ technology combined with 2-stage operations, this system maintains precise temperatures at all times, in every room. All the while, the XP21 works to keep energy costs and sound levels at an absolute minimum. With industry-leading efficiency ratings of up to 19.20 SEER and 9.70 HSPF, the XP21 can save you hundreds of dollars each year on utility bills, compared to older or conventional units.
Elite® Series Heat Pump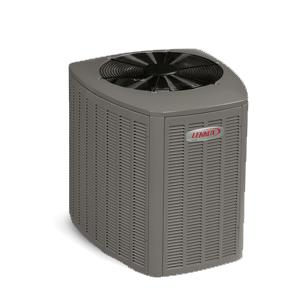 The Elite® Series XP16 strikes a balance between comfort and energy-efficiency performance that's perfect for any climate. Delivering efficiencies of up to 16.50 SEER and 9.50 HSPF, the XP16 gives you the assurance your home will feel just right even on the hottest days, without the worry of increased utility bills. That's because advanced two-stage technology uses only the energy necessary to cool your home and heat it when required.
Unlike typical single-stage heat pumps that operate only at full power, the XP16 can adjust heating and cooling output to match household demand. More than 80% of the time, it runs at low stage, which means more even temperatures and quieter, more energy-efficient operation.
Merit® Series Heat Pump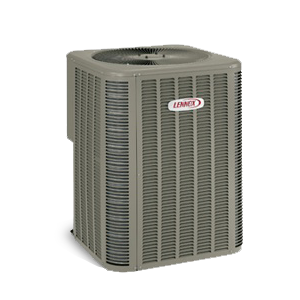 Lennox Merit® Series 14HPX is the ideal solution for North Carolina homeowners who want reliable cooling and heating performance, budget-friendly affordability and money-saving energy efficiency. What makes the 14HPX even better is the enhanced humidity control that comes with the optional addition in the exclusive Humiditrol® whole-home dehumidification system. Plus, like every product Lennox manufactures, the 14HPX is designed for exceptional durability.
For more on information on heat pump repair, service or installation… or any of our other products and services, please contact us online. Don't forget to ask us about our exclusive 100% Satisfaction Guarantee!
Customer Review
"The crew did a great job yesterday. They arrived on time, worked hard and finished well….cleaning up the work areas. We are pleased with the product Weather Masters proposed and look forward to enjoying the use of the two systems. Their men are professional and I would recommend this company to my friends." – Smitty