We are your local experts in residential water heater service, with the ability to service and maintain any water heater. North Carolina homeowners should know that over time sediment builds up in the bottom of your water heater's tank. A water heater should be flushed out and refilled annually. Left alone, this sediment will impact the water heater's ability to heat water, making it less efficient, and can also corrode the inside of the tank leading to premature failure. All water heaters need drained & flushed every 12 months to maintain your manufacturer's warranty.
Without annual maintenance your water heater sediment build-up will…
Reduce the amount of usable hot water
Reduce your water heater's efficiency
Reduce the overall lifespan of your water heater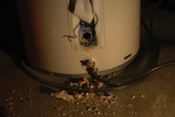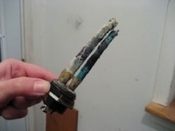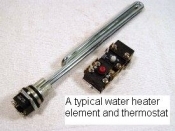 Don't put it off any longer give Weather Master's Mr. Plumber a call or contact us online and we'll send one of our expert plumbers to your Raleigh area home for maintenance on your water heater. A flush & fill (our slang term for water heater maintenance) will save you money in energy costs, restore the efficiency of your water heater and remove all of that nasty build-up at the bottom of your hot water heater tank!
For more on water heater service or any of our other products and services, please fill out our schedule service form. Don't forget to ask us about our exclusive 100% Satisfaction Guarantee!