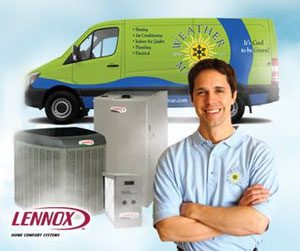 Since 1977, Weather Master has been the HVAC contractor Apex, NC residents have relied on. We offer quality heating, air conditioning, plumbing and electrical service.
Over the years, we have remained committed to 100% customer satisfaction and our plumbers, electricians and HVAC techs are trained to the highest standards. We believe in excellence in all areas and make it our job to earn your trust. Whether you need a new heating & air conditioning system in your Apex home, repair an existing HVAC system, water heater installation or electrical troubleshooting, we hope you'll consider us for all of your heating & air conditioning, air quality, electrical and plumbing needs.
---
Heating & AC Repair Apex, NC
We have been providing professional heating & air conditioning repair to Apex, NC since 1977. By hiring the best HVAC repair techs around, we have created a great team that provides unmatched value to our clients when they need heating and cooling service. Our staff is committed to our mission: establishing long-term relationships with our clients and delivering reliable solutions that are energy-saving and suited to their home or business.
HVAC services and products we offer include:
Air conditioning repair & installation
Furnace repair & installation
HVAC tune-ups
Heat pumps
Furnaces
Air conditioners
Ductless HVAC systems
HVAC equipment protection
and more
Ductless Heating & Air Conditioning Systems
Are you familiar with ductless split HVAC systems? These high-efficiency heating & cooling systems can save you money by helping to keep your most-used rooms optimally comfortable, so that even if you have ductwork, you can potentially spend less on heating and cooling costs for the rest of your home.A ductless split system is also a great option if you have a converted attic, new addition or finished basement. We are proud to offer the Mitsubishi Electric wall-mounted ductless split systems.
Apex Air Conditioning Installation & Replacement
When it's time for a new AC system in your Apex home, look no further than the air conditioning replacement experts at Weather Master. Our HVAC pros will help you select the right size system for your Apex home and will haul away your old AC unit. At Weather Master, we take care of everything to make sure your air conditioning installation is trouble-free.
Additional Home Services for Apex Residents
In addition to quality HVAC services and products, we serve Apex, NC with professional plumbing, electrical and indoor air quality services and products:
Plumbing Repair & Service
Experiencing plumbing issues? Weather Master's Mr. Plumber provides 24-hour plumbing service to Apex, NC residents. Our plumbers are prompt, courteous and ready to help whenever a plumbing emergency occurs.
Electrical Repair & Service
Are your lights dimming? Have you tripped a circuit breaker? When you need the help of a professional electrician, call Weather Master Electric! We offer 24-hour electrical service and our phones are answered live, so you can get your questions answered quickly and conveniently, with appointments made at your convenience. Our electricians are dedicated to providing Apex homeowners with excellent electrical service so that your problem and life can get back to normal as quickly as possible.
Indoor Air Quality Products
Never underestimate the impact that your home's air quality has on your health. The U.S. Environmental Protection Agency tells us that your risk of exposure to pollutants can be over 100 times greater indoors. At Weather Master, we are proud to offer a variety of options to improve the indoor air quality of your Apex home. We can help clean and purify the air, improving the quality of your air and your life.
Quality HVAC Service in Apex, NC
From the professionalism of our sales engineers, to the dedication of our service technicians, we are dedicated to delivering you the best plumbing, electrical and HVAC service in Apex and the Raleigh, NC area.
5–Star Customer Review
"We just had our HVAC replaced by Weather Master. Great service, quick installation, our technician was extremely friendly and knowledgeable. I would recommend them to anyone!" – Hill