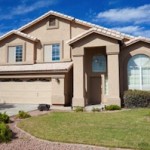 "Updating the fixtures in your home is one of the best ways to add value and spice up your current décor. Ask our plumbers about the beautiful variety of fixtures we offer."
– Plumbing Mgr., Weather Master's Mr. Plumber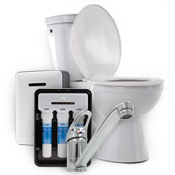 Remodeling your home can make your home more comfortable, increasing the home value and reducing your maintenance costs. Remodeling is today's affordable answer to changing family needs, and our craftsmen are remodeling experts. Weather Master's Mr. Plumber offers a wide-range of sinks, faucets, bathtubs, home fixtures and accessories that are updated continuously.
At Weather Master's Mr. Plumber, we've been helping North Carolina homeowners for over three decades. We offer years of experience, and work to enhance the beauty in the most important spaces in your home. Our trucks are stocked with beautiful, time-tested faucets and toilets; however, we will install ANY fixture you desire.
For more on fixtures & remodeling in North Carolina, or any of our other products and services, please contact us. Don't forget to ask us about our exclusive 100% Satisfaction Guarantee!