"Your heating and cooling system is one of the most expensive appliances in your home. It just makes sense to try to protect it and keeping it running for years to come."
-HVAC Service Mgr., Weather Master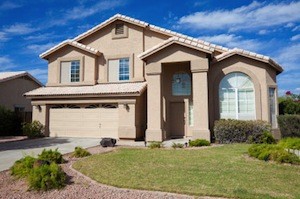 Protect your investment!
Weather Master knows that your heating and cooling system can be the largest investment that you make in your home. That's why we offer added protection for your peace-of-mind.
Weather Legs
Weather legs aid in protecting your lower condensing coil and makes cleaning easier. A condenser coil clogged with dirt and mulch can hinder airflow which can cause higher utility bills as well as premature corrosion of your condenser coil.
Ceiling Saver Kit
Your air conditioning system produces water. Any device that utilizes water or produces water has the potential of causing flooding and property damage. The ceiling saver kit will notify you when there is an unsafe drainage problem with your system.
The kit has an audible alarm with 2 float switches – one in the secondary line and one in the secondary pan. The float switch in the pan will actually shut the system down if the water gets to a certain level in the drain pan; thus, there is no overflow that can damage your floor or ceiling. The float switch in the drain will shut the system down if any water is detected in the drain at all. The alarm will sound when it detects 1/16" of water in the line or in the pan and automatically shut the system down preventing any potential flooding.
For more on this or any of our other products and services, please contact us online. Don't forget to ask us about our exclusive 100% Satisfaction Guarantee!