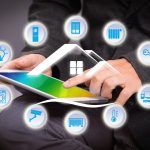 According to a study cited by The Washington Post:
"Out of 192 people surveyed, 42 percent of respondents said their thermostats were programmable — rather than manual — but many did not seem to know how to use them. 14 percent of those claiming to have programmable thermostats said they "do not know where the settings are" while another 25 percent said they "know where the settings are but [they] do not know how to change them."
A traditional programable thermostat can be confusing; they can be overly complicated and frustrate the user. Despite the significant savings that these programmable thermostats offer, the simple fact is most people aren't going to be able to take full advantage of them due to their complexity.
A smart thermostat such as Nest Learning Thermostat alleviates hassles associated with a typical programmable thermostat. And while you can manually program a schedule, Nest adapts to the season and by learning your heating and cooling preferences and constructs a customized schedule for you. This saves you and your wallet from many headaches.
5 reasons to install a Nest Learning Thermostat
Every new generation of this smart device is becoming more efficient. Nest offers homeowners a multitude of benefits. The thermostat learns the comfort patterns of your family, and within a week will function on that temperature schedule automatically. According independent studies noted on the Nest website, it "can pay for itself in two years or less!"
Auto programming
No more programming hassles. Nest learns the temperatures you like and programs itself.
Airwave™
Nest automatically turns off the A/C a few minutes early, but keeps the fan running. The air stays cool, but your A/C runs up to 30 percent less.
Nest Leaf
A Leaf icon appears when you turn Nest to a temperature that's energy-efficient, a simple yet effective guide to more energy savings.
Adjust thermostat remotely
If your kids are coming home early, you can adjust the thermostat from your smart phone so that your home is already comfortable by the time they arrive. As long as you have your smart phone on you, you can change your home's temperature from anywhere.
Saving energy = saving money
Nest provides reports of your home's energy use every day. Every month, you will receive a Home Report. It will tell you when you use the most energy as well as provide ideas for saving energy.
Talk with a comfort specialist at Weather Master today to discover the best programmable thermostat for your Raleigh-area home, budget and lifestyle. Give us a call at (919) 853-7910 for more information or schedule your service online.