"At Weather Master, we're proud to offer a variety of options to improve the indoor air quality of your North Carolina home. We can help clean and purify the air, improving the quality of your air and your life."
-HVAC Sales Mgr., Weather Master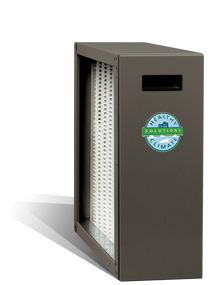 Weather Master carries both PureAir™ Air Purification Systems by Lennox® and Lennox Healthy Climate® Carbon Clean Air Filters.
The PureAir ™ system attacks the sources of indoor air quality issues: dust, mildew, bacteria, viruses, and pet dander. These tiny particles and microbes are all too common in modern homes and can cause health issues and generally limit your family's quality of life. The powerful PureAir™ air purification system can improve air quality throughout your Raleigh, NC, area home, cleaning the air and providing much-needed relief. Also, because the pulls dust, dander, and odors from the air so effectively, it's likely that you'll notice the difference right away.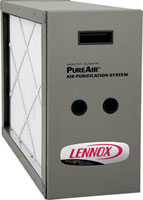 Moreover, the PureAir™ system will not produce any harmful, ground-level ozone as a by-product like other air purification products on the market today. It actually reduces ozone in the home. You might say it's a breath of fresh air.
Lennox Healthy Climate® Carbon Clean Air Filter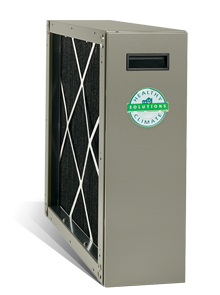 It's no surprise that today's homes are being built better in terms of insulation and energy savings. On the other hand, this means that millions of airborne particles become trapped in your home where they continue to circulate in your ducts- and in the lungs of your loved ones. The new Healthy Climate® Carbon Clean 16 works with your cooling and heating system to remove these particles using industry-leading MERV 16 filtration and a coconut-activated carbon coated fiber matrix. The result is a dramatic improvement in your home's indoor air.
The Carbon Clean 16's MERV 16* Precision Pleat™ media filter clears the air of more than 95% of allergy-aggravating particles down to 0.3 microns – the same level of filtration used by hospitals for inpatient and general surgery areas.
For more on air purification systems or any of our other products and services, please contact us today. Don't forget to ask us about our exclusive 100% Satisfaction Guarantee!
Customer Review
"Weather Master is a great company. The employees have been prompt, helpful, informative and professional. I would recommend to anyone interested." – Jacob