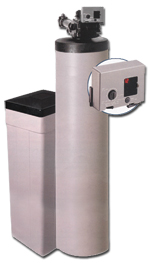 We carry a variety of reverse osmosis drinking water systems to filter out the impurities of your drinking water.
The benefits include: delicious, sparkling-clean drinking water; improves flavors of coffee, tea, and juices; makes harder and cleaner ice cubes; eliminates the need for expensive bottled water; makes most foods taste better and reduces or eliminates most contaminants making your water safer to drink.
For more on this or any of our other products and services, please contact us today. Don't forget to ask us about our exclusive 100% Satisfaction Guarantee!