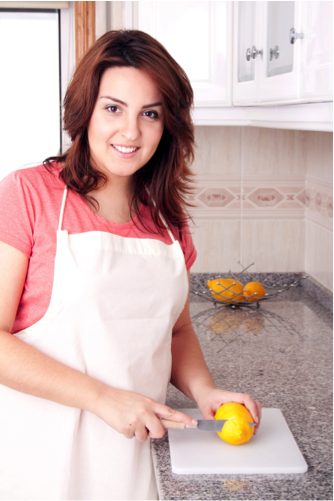 If you haven't done anything to freshen up your garbage disposal in a while, we recommend taking the time to tackle this chore before the holidays.
Using items you already have around the house- you can easily de-stink your sink during the time it takes for a commercial break.
And make good use of fruit before it goes bad as an added bonus.
What You Will Need:
4 Tablespoons Baking Soda
2 Medium Sized Lemons
How to:
Step One- Heat both lemons in your microwave for about 20-25 seconds.
Step Two- Pour baking soda down your garbage disposal to neutralize odors.
Step Three- Cut your lemons in half and squeeze the juice into the soda. You will notice the juice and soda will start to fizz
– this is good. Let your concoction sit for approximately five minutes.
Step Four- Cut your lemon into several pieces and with the cold water and disposal running, drop the pieces into the disposal.
Let your cold water and disposal run for about another minute. Repeat if necessary.
Trouble with your sink or disposal? Call an expert plumber in Raleigh, NC!