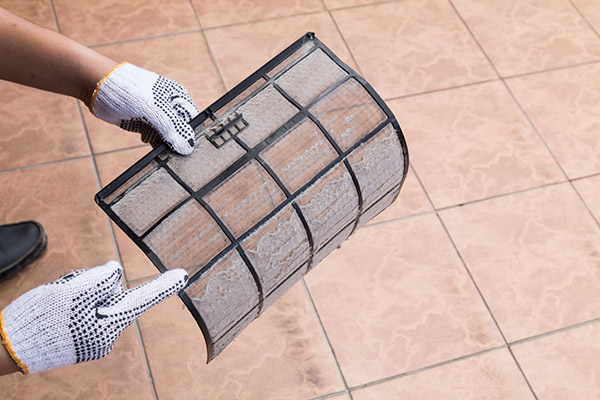 The importance of clean air can't be overstated, especially when it comes to the air inside your home. Considering we spend about 90 % of our lives indoors, it makes sense that the quality of air inside our home can have a dramatic impact on our health. Most of us just assume that the air inside our homes is clean, when in fact it can contain radon, formaldehyde, fire retardants, and lead from dust. This lengthy list of pollutants doesn't include pet dander and the contaminants in the items we bring in ourselves like furniture and paint.
Standard air filters help protect us against the pollutants in our homes but there are additional things we can do to optimize the quality of the air inside our house. Items like air purifiers, cleaners, and having your home's ducts cleaned are great ways to clean the air inside your home.
Air Purifiers & Cleaners
Air purifiers are able to filter out pollutants like tobacco smoke, dust, and pollen. A whole house air cleaner can provide cleaner air and is a nice supplement to standard air filters. Weather Master carries both PureAir™ Air Purification Systems by Lennox® and Lennox Healthy Climate® Carbon Clean Air Filters to improve the indoor air quality of your house.
Dehumidifiers
Cleaner air is not only filtering hazardous particles out of the air but achieving a perfect balance between dry and moist air.
Weather Master recommends that you keep the temperature comfortable and add a Lennox Humiditrol® whole-home dehumidification system.
Some of the benefits to using this system include:
• Manage the moisture in your home's air, in cooling mode, for greater comfort and improved indoor air quality
• Patented Humiditrol technology helps reduce humid conditions in the home, reducing the opportunity for mold and mildew problems
• Maintains optimal humidity minimizing the impact of potential airborne pollutants
• No ozone emissions, a known lung irritant*
• 5-Year Limited Warranty on covered components
Germicidal Lamps
Germicidal lamps sound a little scary, like a science project gone wrong but if you want to reduce the amount of mold, mildew, and bacteria that has likely built up in your air conditioning unit then you need a little science on your side. The light rays destroy microorganisms that can potentially collect in the unit by penetrating cell walls and causing the organisms cellular damage that kills them or prevents them from reproducing. Sounds pretty cool doesn't it?
Weather Master Heating & Air Conditioning
Weather Master Heating & Air Conditioning has been serving Wake, Durham, Granville, Chatham, and Johnston counties since 1977. We provide the very best in air conditioning repair, heating repair, plumbing & air quality equipment and services. Weather Master Heating & Air Conditioning and Weather Master's Mr. Plumber delivers world-class service with a small-company touch.  We are committed to doing "Whatever It Takes" to deliver immediate comfort to North Carolinians.